EMS Foot Massager Mat Electric Pad Blood Muscle Circulation Relief Pain LED USB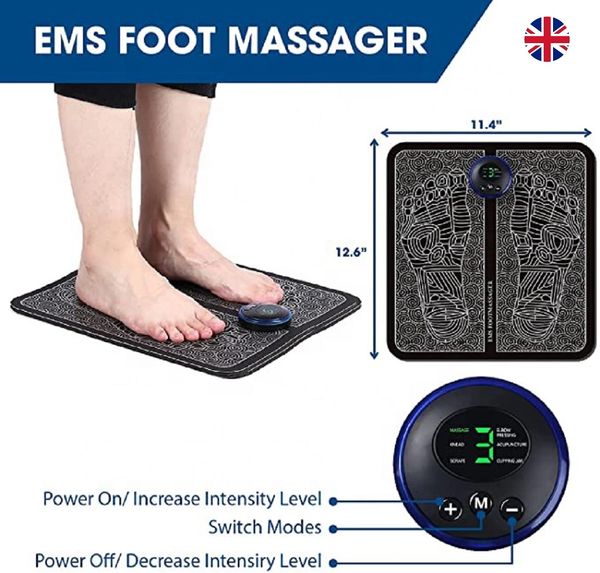 EMS Foot Massager Mat Electric Pad Blood Muscle Circulation Relief Pain LED USB
EMS Foot Massager Mat Electric Pad Blood Muscle Circulation Relief Pain LED USB.
What's EMS Technology?
Electrical Muscle Stimulation(EMS),also known as neuromuscular electrical stimulation(NMES)is the elicitation of muscle
contraction using electric impulses. The impulses mimic the action potential coming from the central nervous system,causing the
muscles to contract.EMS is proven to be quite effective as a proactive tool for muscle strengthening.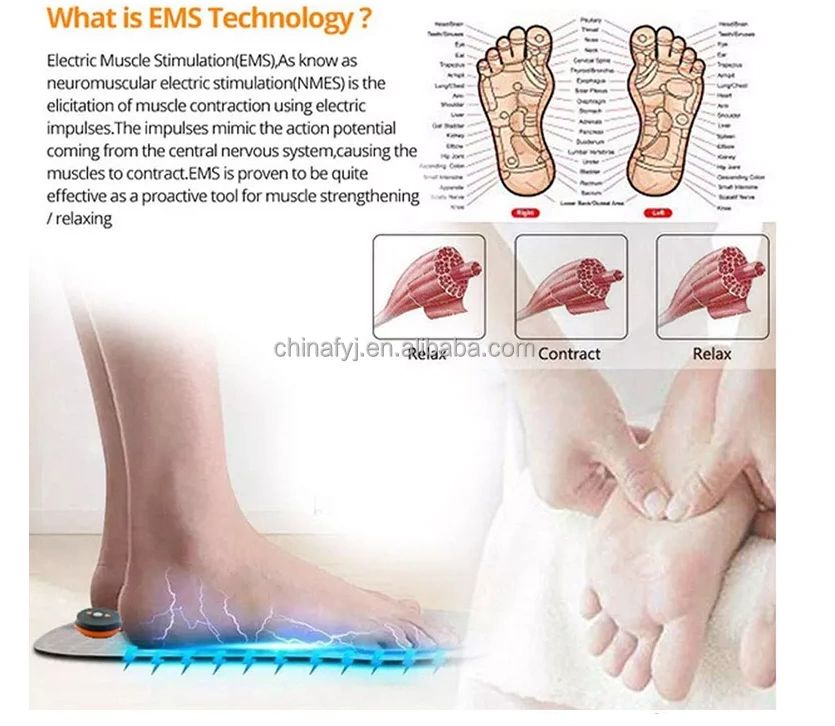 What is EMS foot massger used for?
Muscle strengthening
Rehabilitation purposes
Preventing disuse muscle atrophy
Increasing local blood circulation
Relaxation of muscles
Cosmetic muscle toning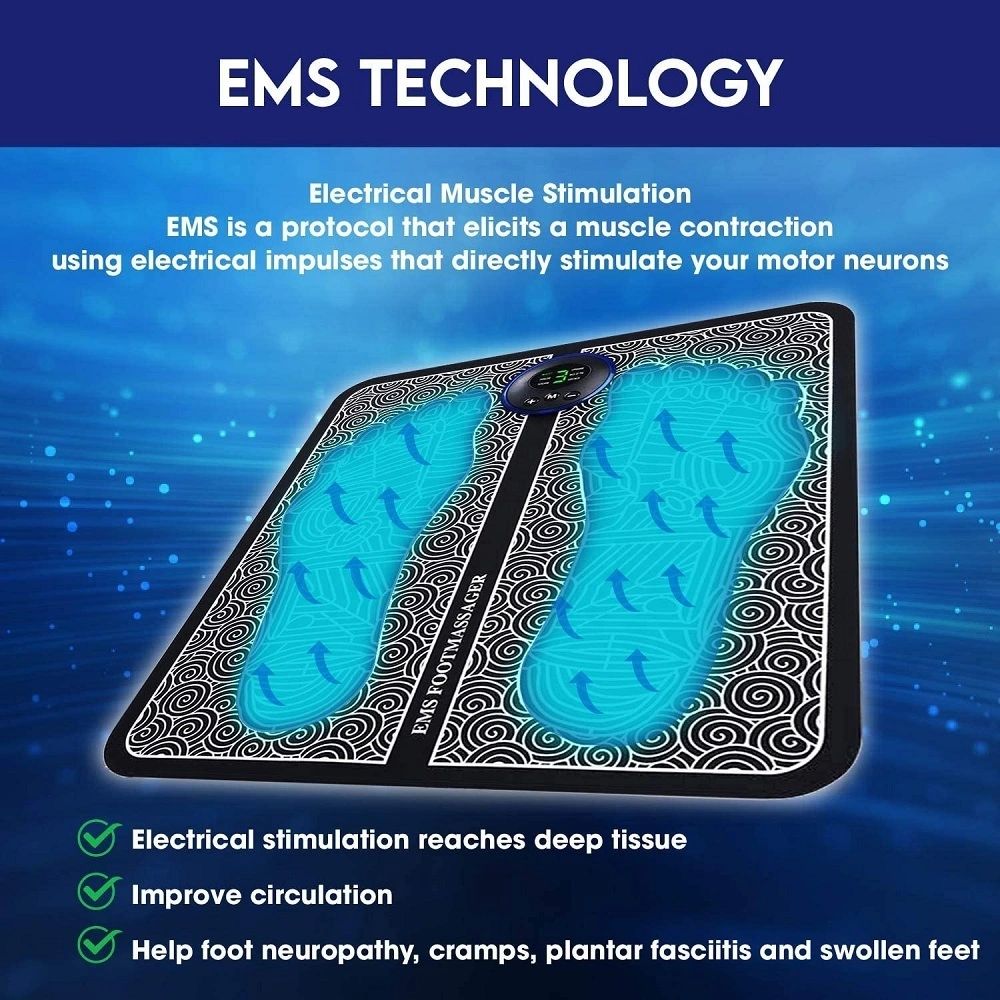 Package:
1x Device(have different type like battery or rechargeable, have LED screen or not)
1x Foot Mat
1x USB Charging cable
1x User Manual



Reviews